---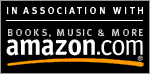 Find Books & More
Advertisements
Link Exchange
Home
Book Store
Best Selling Items
Blog
Clients
Contact
Employment
Feedback
Hits
Industries Served
Links
Resumes
Services
Skills
---
Paul Tomko
Aviation
Employment History
Korean
Music
Pictures
Quotes
Reef
Simpsons
---
Vacation
new annual salaried employees at Tomko Consulting, Incorporated receive two more paid vacation days per year than they would at most other companies in the United States. Vacation is based on one day per month of duty, rather than two 5-day weeks per year, as is common in other companies.

After two years, employees will receive 1.5 days of vacation per month of employment. After 5 years, employees will receive 2 days of vacation per month of employment. Vacation time can be rolled over if it is not used in a given year. We ask that employees try to plan out vacation time at least a month in advance, though we understand it is not always possible to do so.

Hourly employees are not eligible for paid vacation days. However, as employees are able to switch between hourly and annual salaries each year, if an employee switches to annual salary, they will accrue vacation days at the rate according to their years of service. This includes years of service as an hourly salaried employee. An hourly salaried employee accrues one year of service only if they work 1500 hours in a given year.

If an employee switches from annual salary to hourly salary, they can elect to keep their accrued vacation days for use at in a later year when they switch back to annual salary, or they can choose to be be compensated for the remaining days at 8 hours multiplied by their hourly rate multiplied by the number of vacation days accrued.
---
You are job-seeker number :
Since April 9, 2001