---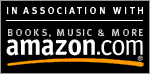 Find Books & More
Advertisements
Link Exchange
Home
Book Store
Best Selling Items
Blog
Clients
Contact
Employment
Feedback
Hits
Industries Served
Links
Resumes
Services
Skills
---
Paul Tomko
Aviation
Employment History
Korean
Music
Pictures
Quotes
Reef
Simpsons
---
Employment
Tomko Consulting, Incorporated employs experienced, talented professionals in Database Administration and Development, Unix Administration, and Software Developement. As a consulting company, we seek people who are able to communicate well, are self-motiviated, and exhibit excellence in job skills.

Tomko Consulting, Incorporated mainly works with clients in the Chicago, Madision and Milwaukee metropolitan areas. Consultants working for Tomko Consulting, Incorporated can expect to travel almost exclusively. This could be local travel to clients in the area, or nationwide. Expenses are, of course, reimbursed.

---
Current Openings:
Tomko Consulting, Incorporated is currently looking for an Expert in EMC (Electro-magnetic Compatibility) on a part time project basis in the Chicago area. If you are interested in part time project work and have 10 or more years experience in this area, please send an e-mail with your resume and hourly rate to the e-mail address at the bottom of this page.
---
Desired Skills:
Applicants should have mastery of one or more of the following skills

C
C++
HTML
Java
Oracle
Oracle Financials
Peoplesoft
Perl
Powerbuilder
SAP
Siebel
Smartstream
SQL
Sybase
Unix Administration
Circuit Design
Benefits
---
Contract Services
Tomko Consulting, Incorporated also provides Tax Withholding services. If you have a potential client for which you would like to perform services, but do not want to deal with the hassle of setting up a corporation, paying incorporation fees and taxes, insurance, accounting fees, worker's compensation and more, then you may want to utilize Tomko Consulting, Incorporated's Contract Services.

Tomko Consulting, Incorporated will provide a contract between you and the client, bill the client, withhold the necessary taxes, and issue you a paycheck. At the end of the year, you will receive a W2. We provide liability insurance coverage, worker's compensation coverage, and federal and state unemployment coverage. You can even have funds put into one of dozens of mutual funds in our 401K program.
---
If you would like to apply for a position with Tomko Consulting, Incorporated, please send an e-mail to



jobs@tomkoinc.com
Include a copy of your resume in text or Microsoft Word format.
---
You are job-seeker number :

Since April 9, 2001