---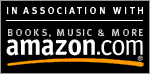 Find Books & More
Advertisements
Link Exchange
Home
Book Store
Best Selling Items
Blog
Clients
Contact
Employment
Feedback
Hits
Industries Served
Links
Resumes
Services
Skills
---
Paul Tomko
Aviation
Employment History
Korean
Music
Pictures
Quotes
Reef
Simpsons
---
Paul Tomko's Aviation Page
---


View My Logbook
I am a private pilot with about 140 hours. I have an instrument rating as well. In a few years, I hope to get a commercial rating, and also multi-engine training. My CFI (Certified Flight Instructor) is Bill Gensler.
My plans for this web-site include online stories of my various piloting adventures and 'firsts'. I also plan to add more links to other useful aviation web sites such as manufacturers.
I hope to own an airplane someday. It will take a lot of saving. I may even have to go into a partnership. Airplanes are more expensive to purchase and maintain than automobiles. My dream airplane is a twin engine, possibly turboed prop. It would be pressurized, could fly up to 30,000 feet, cruise at 200 knots or more, and carry 6 people and their luggage comfortably. Avionics would include a GPS, moving map, weather radar, anti-collision instrumentation, radios with standby frequencies, mode C transponder, and active noise reducing headsets. I'd guess that this sort of airplane would cost about $130,000 for a 70's era craft.
---
LINKS



The Aircraft Owners and Pilot's Association is dedicated to making aviation more affordable and more fun. They offer services such as insurance, aircraft financing, weather, airport layout information, flight planning, car rental discounts, aircraft rental discounts, legal services, classified advertisements, aircraft valuations and much, much more. I strongly recommend that any present or future pilots join this organization and support general aviation.
Myplane.com is a good source for those interested in buying or selling aircraft. In addition to a comprehensive bulletin board, their are tools such as payment calculators, links to aircraft appraisers, dealers and financiers.
Airplanes On-line is another source for those interested in buying or selling aircraft.
Aircraft Performance provides statistics on the performance of various aircraft.
Rising Up Aviation Resources is useful for those interested in learning about aviation or learning to fly. There is a database of aircraft performance information, practice FAA exams, FAA regulations, aviation books, on-line discussions, links and weather.
The National Transportation Safety Board has information on aviation incidents and statistics and a list of publications related to air safety.

---
You are visitor number :

Since August 24, 1999



E-mail Paul Tomko